Living with Keratoconus & partial hearing, I aim to live a simple yet fulfilling life. I was diagnosed with Keratoconus at the age of 19. The scarring had gotten so bad plus the disease progressed so quickly I had no other option but Corneal Transplants. My surgeon performed my first surgery in 2011 (right eye) & the left eye in 2017. After 10 years pre & post transplant here's what I've learned along the way…
–Fear & procrastination is expensive. Never put off until tomorrow what you can accomplish today.
-If your specialist suggest you prepare for a future procedure or your vision changes often, plan for a lower deductible medical plan.
-Never assume your employment & benefits are secured. There's no such thing as job security. If you have coverage, take full advantage ASAP.
–Maintain good health. When I started this journey I was almost 400 lbs.
Theres already enough problems within our control to change.  You'll need to save most of your money to treat the disease that's actually uncontrollable.
(Check out my latest Weight Loss Interview here. Follow Mr. Fitness "The Body Transformation Specialist" for tips and motivation)
-Find a brand you stand behind & invest in preventative care and natural plant based products. (Foods & supplements that include antioxidants, Vitamin C & B2) Studies show these nutrients are known to assist with visual perception.
It's not enough to just talk to your boss about your diagnosis.
This will not guarantee they'll understand & accommodate your needs. Speak with your surgeon & find out your options through FMLA here.
Protect yourself.
And if I'm being completely transparent for my readers, as if being an average, 9-5 middle-class, black single mother isn't enough, throwing eye blinding disease & loss of hearing to the mix certainly takes a toll on your mental & physical health.
My surgeon has a lovely family of 5 and her own practice in 3 different locations. She is also the wife of a surgeon. She made a few suggestions to help manage with the eye disease. Such an amazing family…really! Her suggestions include:
When facing unbearable migraines, extreme pain and light sensitivity, sutures breaking off, or corneal tissue rejection etc. stop whatever you're doing & get to her nearest office immediately!
I imagine attempting this while driving myself squinting from the light & waiting on a text message response from a sitter for childcare. Just for my supervisor to update my attendance tracker indicating -2.78 hours for the remainder of the year. So actually taking the time to prioritize my vision will result in an occurrence.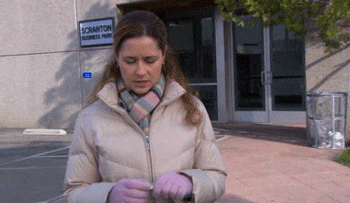 -Max out your HSA (Health Savings Account) The money you contribute to your HSA is exempt from all federal taxes as long as it's spent on qualified medical, dental & vision expenses. Watch HSA Basics Video The bonus with a HSA is YOU get to decide how the money in your HSA is invested. (You don't have to use it or lose it like FSA) With Keratoconus being so unpredictable & without a cure this investment will come in handy for future procedures & life changing events.
-If anyone asks "Why don't you just get LASIK surgery?" Just simplify your response with "I'm not a candidate for it." I suggest applying this early on or else you'll end up going off on an innocent person from over explaining yourself every day.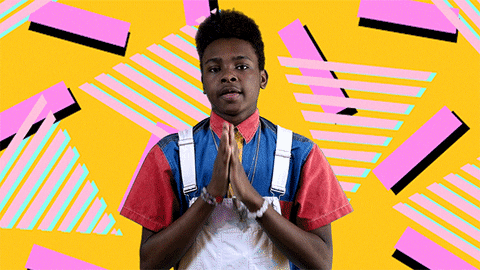 -Never over explain long term life decisions to short term thinkers with no experience & minimal perspective.
-Be mindful of how often you'll need to change your eye glass prescriptions; your vision will change frequently (most vision plans will not cover more than 1-2 exams per year or new prescriptions in full so this can get costly)
In my case, just 4 weeks after making a $437 payment for new frames & a prescription my vision changed. My glasses were of no use the rest of the year! Its was definitely a learning experience. But aren't they the cutest cat eye'd Tom Ford's ya ever seen?
-After surgery, always keep a spare bottle of Prednisolone Steroid eye drops. Instilling the drops as prescribed decreases the risks of Corneal Graft Rejection. You can feel on coming rejection. Do not miss a drop. Its quite painful! Try the GoodRx app here if you have to pay out of pocket for your prescription. Every dollar saved counts!
-Get your children's vision checked early & annually. Ensure your loved ones are informed. Although Keratoconus symptoms typically start during teen age years, my mother was diagnosed with Keratoconus much later in life. Thankfully, she prioritized it and scheduled regular eye exams. Our surgeon was able to catch it and slow down progression using the Crosslinking procedure!
According to Avedro, corneal crosslinking is a new standard of care for progressive Keratoconus. This allowed my mom a less invasive procedure and quicker recovery. She was back on her feet in no time!
-Do your own research. Although a professional says your options are limited; you must guarantee it for yourself & act accordingly.
According to Dr. Wachler, a highly sought after & trusted "surgeon's surgeon" Cornea Transplants are a temporary fix with uncertain outcomes and a lengthy recovery. As important as it is to keep up with the updates from your appointments it might be beneficial to also pay attention to what they don't say.
Listen here to Dr. Brian Boxer Wachler's Tedx Talk for more information.
National Keratoconus Foundation
Keratoconus GB Living with Keratoconus 
You're never alone. There's always someone surfing the net for a story to relate to.
-Dig your well before you're thirsty. Whether you've been diagnosed with Keratoconus or not, relying on 1 source of income is risky.
-Give back. Once you embrace a blessing like the gift of sight you automatically have a higher appreciation & gratitude. So whether its volunteering your time in your community, helping someone reach their personal goals, donoting to a local charity, leading a culture team or supporting a stranger you just met online, without any expectation just give back.
Lastly,
Live purposely, pursue passion & see the world. [Preferably with a view] Everything just looks better from up top!
Do you suffer from Keratoconus?
How do you live confidently with KC?