Most of us reminisce about the times when holiday gatherings felt genuine and time seemed to slow down to enjoy one another. Based on conversation & observations, it appears Thanksgiving is quite opposite now.  Although families get together, it's like pulling teeth to get everyone to show up. Once everyone arrives the air is filled thick with assumptions & lack of communication. Truth is, a lot gets overlooked throughout the years and toxic behaviors are regularly tolerated. The gap in time spent together causes distance & awkwardness. Now a days, the average family's financial hardships, dysfunction, mental illness and declining health are normalized. If the last time you seen your entire family together was during a funeral-you may relate to some of this.
It's interesting, how most of us voice our opinion about the lives lost to senseless violence, police brutality and a corrupt system but the room goes silent when it's time to take personal responsibility. Dare and bring up life insurance, supporting business, generational curses or wealth? All of a sudden, someone's gotta change the baby & check on the upside down cake.
One can say the elephant in the dining room practically scoots its chair right up to the table & passes Hawaiian rolls to the family alcoholic. The one thats been disregarded & enabled for years. For some, this is spot on but if not just picture the movie "Soul Food" once Big Mama passed away. But instead, Ahmad's too hypnotized by an electronic device to bring the family back together.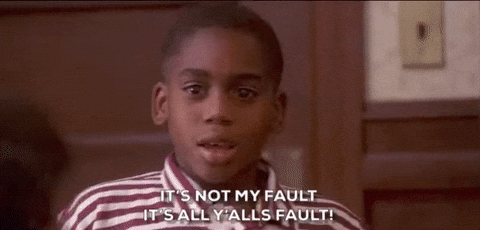 Eventually people show up for the meal and Football – motivated by Black Friday. God forbid we forget to snap a picture & hashtag it. I'm not sure if this thought process occured in reference to Black Friday but just because it's "on sale" doesn't make it a good deal.
The room is no longer pure.
Each year it's more and more challenging to bear meaningless conversations and overlook the outrageous amounts of money spent on items we've convinced ourselves are necessities. Sadly, we still make a way around the table reminding adults the definition of gratitude so everyone can list off what they're thankful for.
And to no surprise, no one volunteers to clean the dishes & complains about the same food they were just thankful for 48 hours ago. It's pretty mind blowing just how much of it could feed 5 additional families. Eventually, most families reach a point where they are only comfortable with solitude to avoid conflict. The room is no longer pure and there's no transparency. The more one speaks up even more shut down, silencing voices & distancing family every year.
After years of observation, it's enough to completely disconnect & redirect attention towards contribution & truly increasing our appreciation. In other words, our daily decisions and lifestyle should portray an example of thankfulness year round.
Appreciation Increase
2018, this led to the acceptance of an invitation to "The Celebration of Thanksgiving – Gift of Transplantation Medicine." An event held to honor donor families & recipients at UT Southwestern Medical Center. There were hundreds of donor families & just 36 of us (recipients) I swapped stories with a couple of them but I connected with a teacher whose story would've touched anyone listening. She showed up to honor a little boy. There were so many staff members from his school in support of the family and remembrance of him.
This kid was best described as respectful, passionate & thoughtful. He would ask his mom to send gifts to his teachers when they had a bad day. He specifically took notice of this teacher & what brightened her day. He would ensure to bring her a case of Dr. Pepper when she was having a tough time. She mentioned he was the fastest runner at his school including all grade levels and throughout his neighborhood. His parents and the rest of the community just knew he would grow up and become a star athlete.
God gifted her as her son was prepared to gift complete strangers
Out of nowhere, once he turned 7 years old; he asked his parents could he become an organ donor. The teacher explained how selfless & honorable he was, especially at such a young age. Her eyes watered up as she explained that he died from a car accident just last June. The driver was distracted texting.
The upside is that his organs; corneas & skin tissue are now benefiting multiple families. His family had no doubt organ donation is exactly what he would've wanted. By this time my level of appreciation had sky rocketed but the story just kept getting better.
That same week, life was taken from him, his mother found out she was having another baby. God gifted her as her son was prepared to gift complete strangers. His teacher was so emotional explaining the impact he had on her life. Only through his impact did she become an organ donor, Court Appointed Special Advocate & currently working towards becoming an adoptive parent. Her strongest desire is to make sure she does her part on earth while she still has breath. This was huge, especially being a young African American male.
According to Time Magazine, "Black people's complicated history is crucial to understanding the state of organ transplantation in the U.S. today. Black patients, on average, face longer waits for major organs like kidneys, lungs and hearts than white patients, meaning more may die before they get the surgeries they need. That's in part because African Americans, who make up about 13% of the U.S. population, account for roughly 30% of the transplant waiting list, according to federal data. By contrast, about 65% of deceased donors are white, and white Americans make up only about 40% of the waiting list."
This 7 year old athlete's decision plays a huge role in changing health care and our history even after he passed on.
Consider my appreciation and gratitude increased! It reminded me that the daily decisions & how we choose to spend our time during the holidays can make a world of difference.  Stories like this are quite humbling. They allow us to remember what a gift our sight really is. Thanksgiving's unfortunately lost its way for me but this experience was sweeter than any plate that day.  And honestly, as a Cornea Recipient & Donation Advocate I can certainly use more of my voice to spread the message.
What do you think the first step towards turning Thanksgiving around should be?
Have you reached a similar place in your life?
Can you think of any other ways to contribute to society?
Clink the links below to hear amazing recipient stories:
Corneal Transplant Lets Boy See the World
First African American to receive a face transplant; his story could change health care.
Inspired?
Join my campaign here.